Beauty and the Beast
Nov. 5, 2022 - Jan. 7, 2023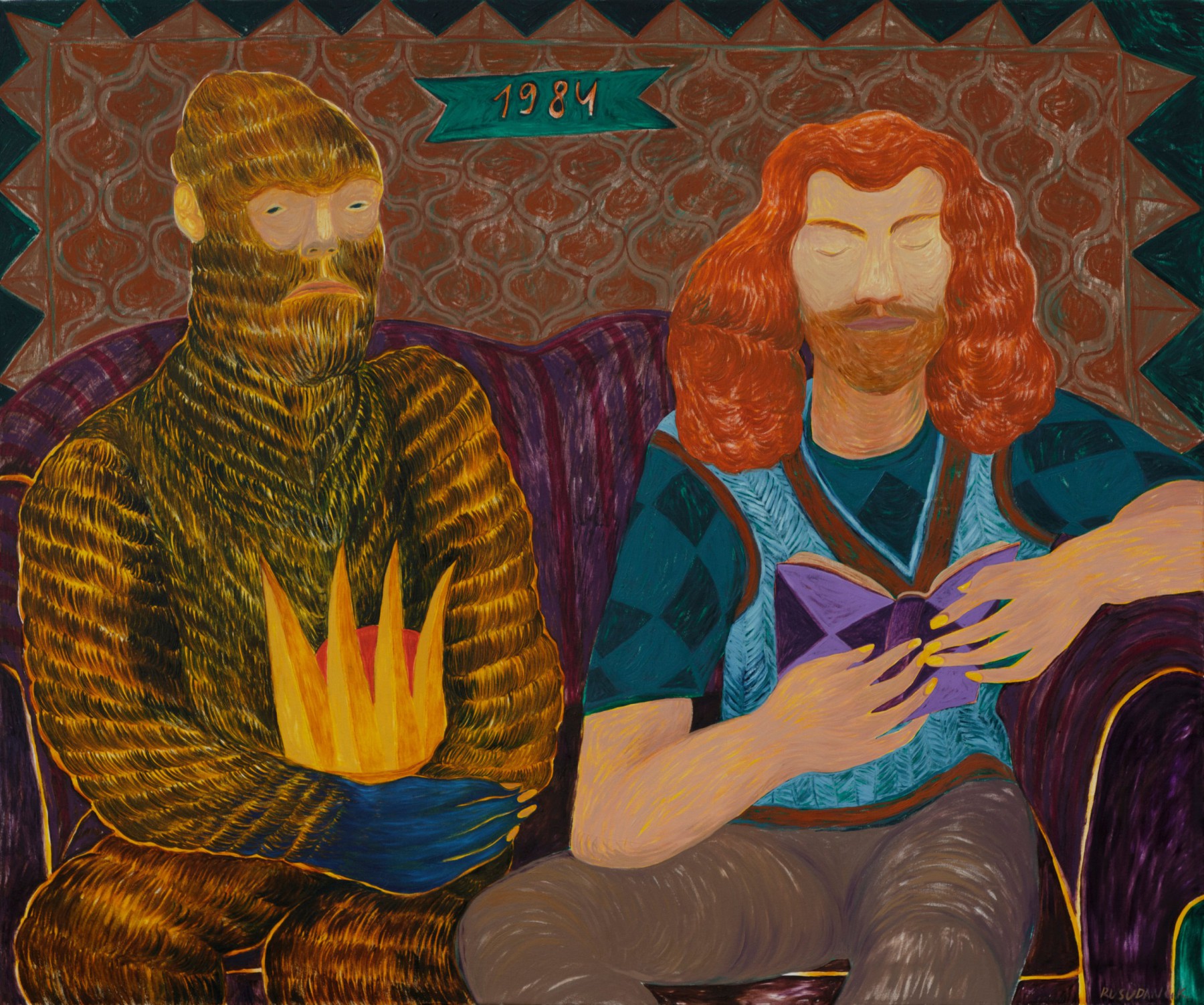 In this mesmerising exhibition the renowned artist invites us through her dreamlike portals into a world where figures intertwine with nature escaping from reality and time. A colourful journey that combines femininity, mythicism, nature and identity through tranquil and almost meditative compositions that share a passionate yet melancholic intensity.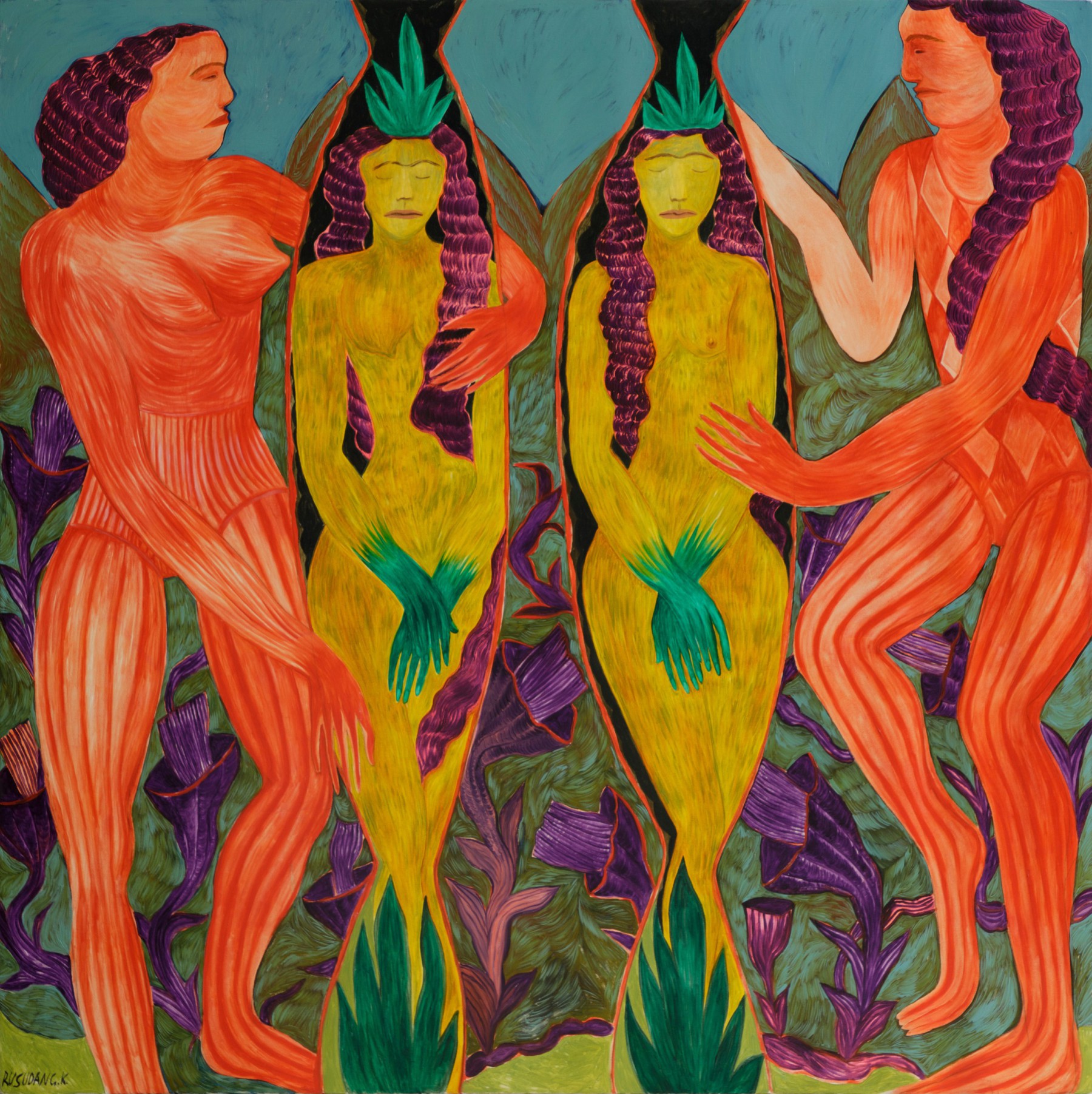 Experimenting with perception and dimensions her symbolism sometimes hidden, challenges the viewer to observe carefully. Her creations are subjective to each individual viewer. The rich colours, the ancient connection towards nature, the intuitively crafted compositions, the theatricality and the innate individuality yet interconnectedness as human beings are what moves us and brings us in these other- worldly portals.
Ever since she started reading, has Rusudan drawn inspiration from literature to create works of art. Such is the case in this exhibition titled "Beauty and the Beast", after the French novel by Gabrielle-Suzanne Barbot de Villeneuve, where a collection of works are based on this story.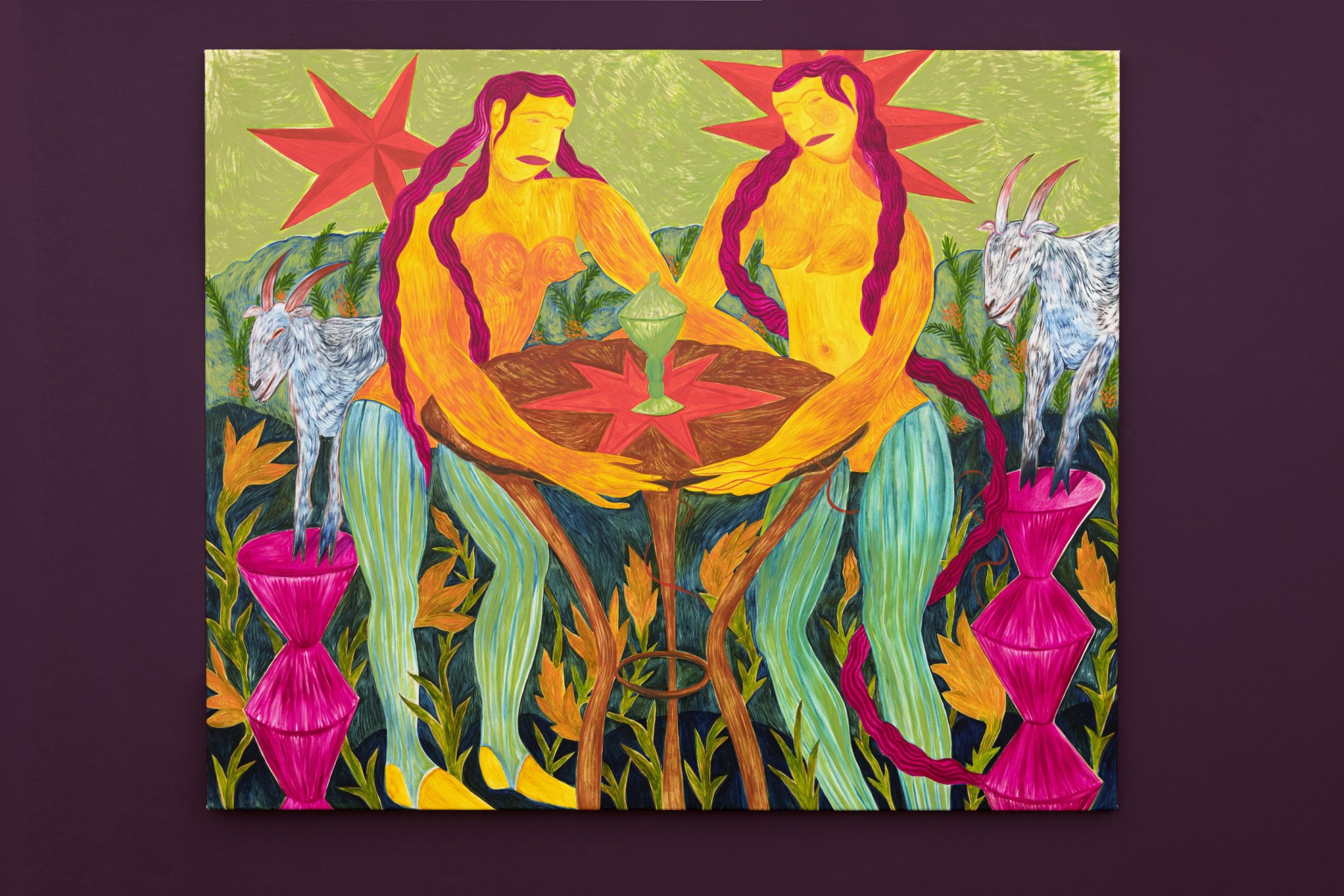 Having studied film and fine arts, Rusudan is a story teller in every sense of the word. The sentences in the books she reads, become vivid images in her mind, which then transcendent into physical objects, a piece of art being created. Romanticism, identity, as the novel talks about, finding your inner self, voice and strength, is what Khizanishvili also captures through her works.
The exhibition will be accompanied by a book with essays by Christoph Tannert, Suzan Kizilirmak and Valentina Buzzi. Published by Ludvig Rage Production, appr. 100 pages, appr. 80 col. ill.
To celebrate the publication there will be a book launch:
November 5th, from 5–6 pm at Galerie Kornfeld, Fasanenstr. 26, 10719 Berlin.