Girls
2 September - 30 September 2023
Stadtgalerie "Alte Post" - Westerland
Stephanstraße 4, 25980 Sylt

Opening: September 1, 7 pm
Opening hours: Mon - Fri 2 - 6 pm, Sat 10 am - 1 pm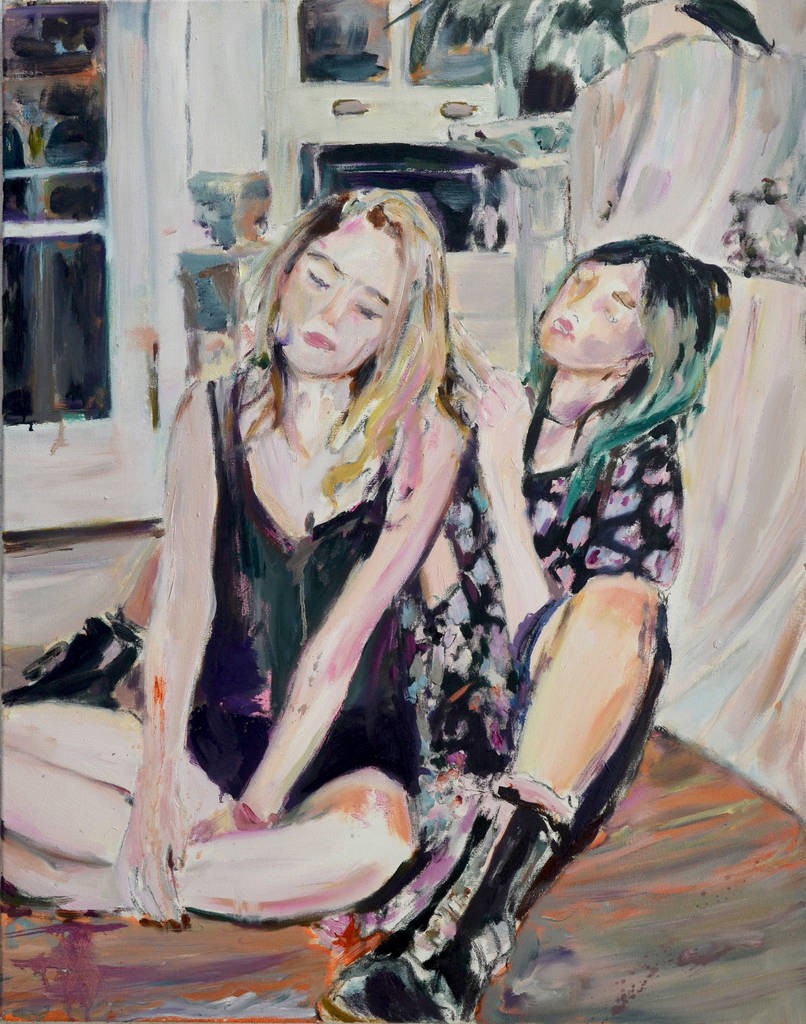 Every portrait of a girl by painter Franziska Klotz asks this question: "Who am I?" And the answer is not forthcoming. How could it be explained, justified, and expressed - this sky-high-to-dead-sad mood that changes in a matter of seconds. It has a name that steals the nerves of affected mothers, fathers, teachers and educators and makes those far enough away smile or even make jokes: Puberty and adolescence.

Oh yes, this phase of adolescence would be a nicer time if it came later in life. The phrase comes from the incomparable silent film comedian Charlie Chaplin. What looks like cruelty in youth is usually honesty, said surrealist writer Jean Cocteau. And the playwright Bernard Shaw tried to get to grips with this inescapable phenomenon with the laconic counter-question of how human children get this physical and emotional chaos at an age when they have absolutely nothing to do with it.
Berlin painter Franziska Klotz has also been conducting field research in this regard for years and puts her disparate observations into form. She paints adolescent girls with oil paint and colored ink. I would call the style chastened expressive, because outwardly the portraits show mood instability, reticence, withdrawal and irritability as an expression of ambiguity and suffering in one's own person in the complicated process between being a child and being a woman.
Melancholy? The painter paints the emotional state of a generation. Lost in the selection of school and career-oriented perspectives. Trapped in not knowing what really suits one and at the same time lost in this general striving for perfection, for the so vaunted self-realization. Ultimately also lost in the impatient, radical urge of youth to change what they reject in the adult world and way of life. These images do not tell coherent stories. They have no beginning and no end. They only hint at it.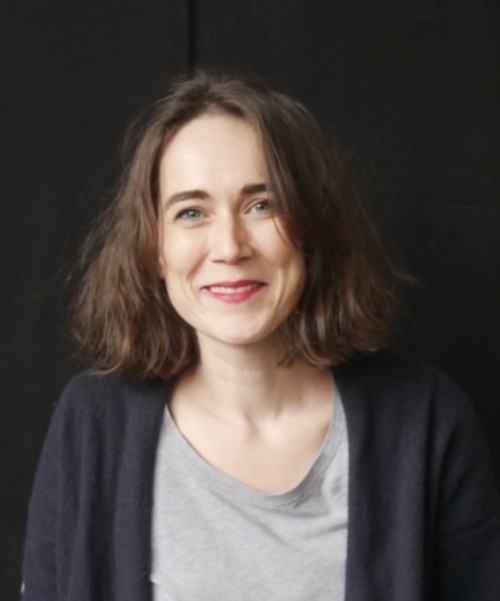 Franziska Klotz was born 1979 in Dresden, Germany. She lives and works in Berlin, Germany‍.
Organizing the image field using color, shape and surface – the genuine means of painting – is central to the art of Franziska Klotz. Her work is characterized by a virtuosic handling of the different modes of painting. Using these purely painterly means, the Berlin-based artist always deals with the real world of the 20th and 21st century, toward which she pursues a subjective perspective that is guided by her personal impressions and feelings.