GROUP EXHIBITION BODY LANGUAGE
April 28 – June 21, 2023

Tamara Kvesitadze
Valentina Murabito
Youjin Yi
Pablo Benzo
Jay Gard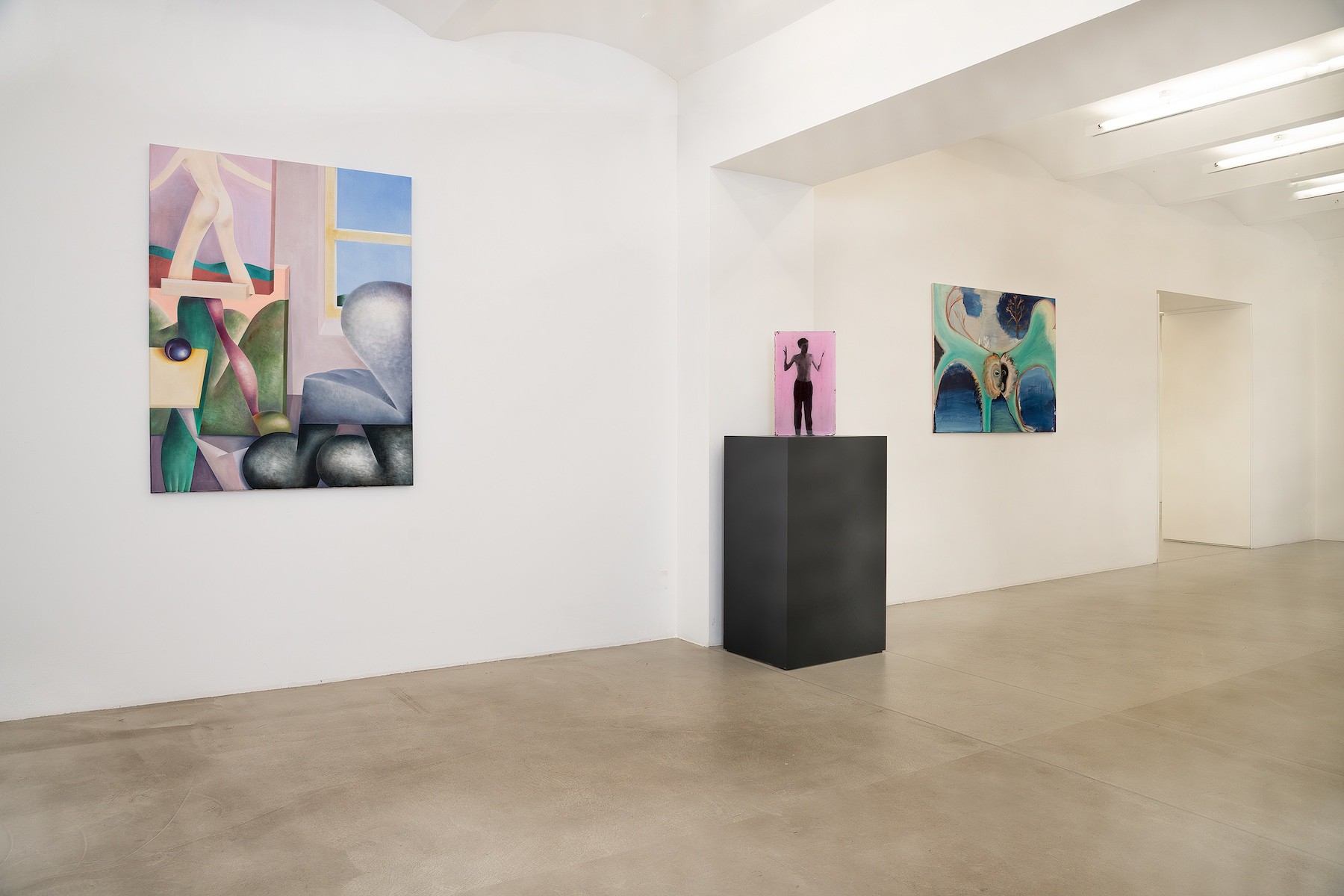 Five artists, five nations, three artistic mediums, and one goal: The Body Language exhibition reveals the different ways we relate to our bodies. It is about strength, alienation, suffering and identity. Physicality becomes (again) perceptible as a human quality in a time in which digital experience and artificial intelligence are becoming more prevalent. Ultimately, Body Language refers to the perception of one's materiality both as a physically tangible aspect and as the sensations associated with our corporeality.
Sculptor, painter, and architect Tamara Kvesitadze uses art, engineering, and construction to explore movement. Recognized for her kinetic sculptures, Kvesitadze centers on the binaries of the natural and the machine-like in her work as well as the contrasts between the warmth of bodies and the coldness of materials such as metal and bronze.
Analog photographic works by Valentina Murabito, in which the human being is captured in its physicality and then becomes an ethereal sculpture. Her motifs seem archaic and modern at the same time, exploring the fascination of human bodies and its origins. Supplemented by painterly and sculptural elements, the artist's work explores themes of alienation and familiarity, as well as aggression and vulnerability.
Paintings by the Korean artist Youjin Yi, whose ostensibly childlike and fairytale-like formal language and subjects reflect our longing for a transcendental experience. Despite the ambiguity of the figures, which are embedded in dreamlike and supra-temporal spaces, the soft, plastic bodies seem as down-to-earth and tangible as our human bodies.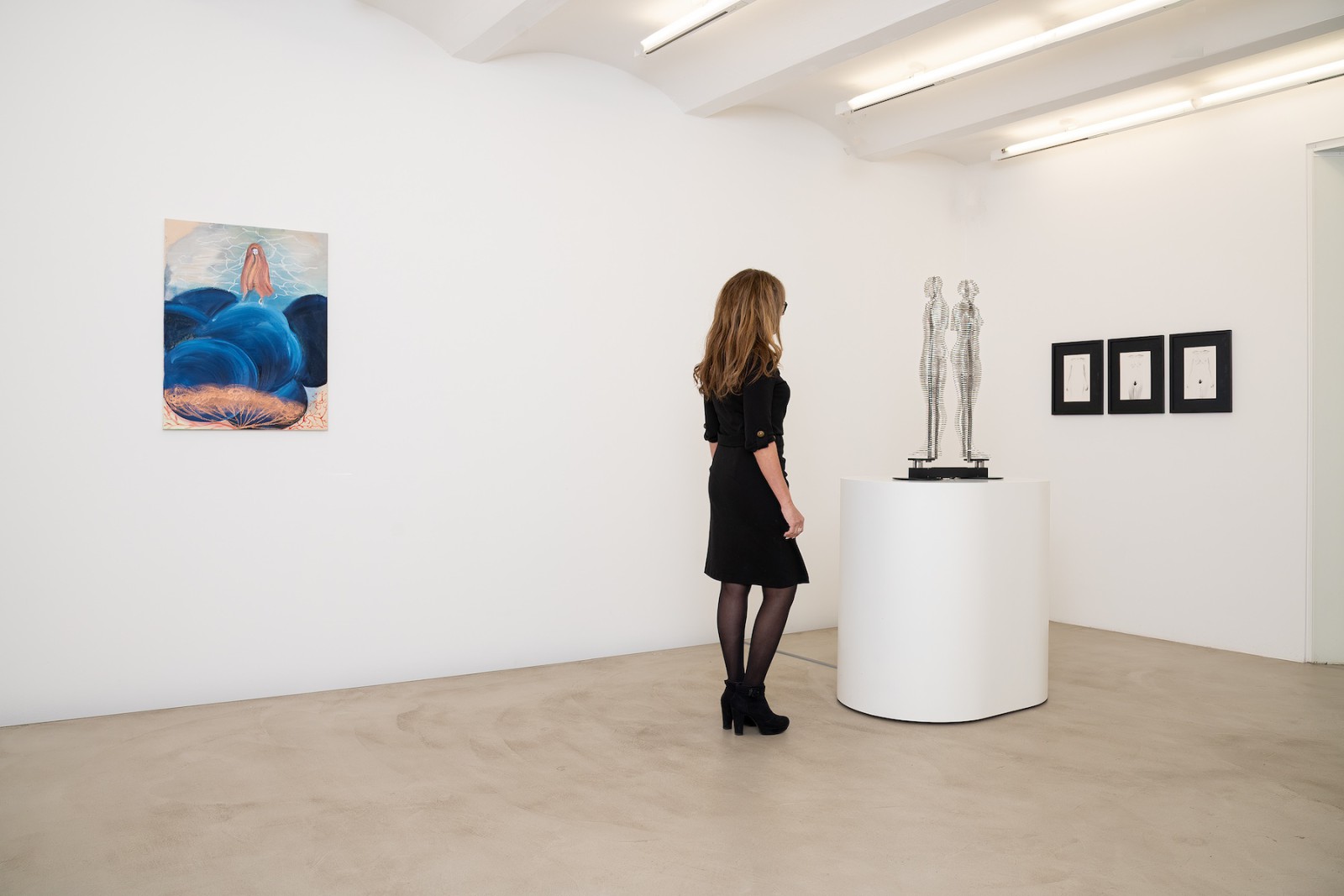 Paintings by Pablo Benzo, whose tender language of forms, as well as the use of pastel colors, evoke the sensuality of our bodies. The play between round and angular, between soft and hard forms directs the eye to objects and landscapes that appear animated and almost human. Memories of the paintings of the South American Surrealists and the Pittura Metafisica are evoked.
Jay Gard's sculptures speak directly to our senses. Between functionality and free artistic expression, his works seem adapted to our human needs and desires. His works are a body of objects that have their own personal form of expression, forms that can be grasped as feminine as well as masculine.