BLICK ZURÜCK NACH VORN
Exhibition of the 10th anniversary of Galerie Kornfeld in Berlin
This summer at Galerie Kornfeld, past and present, present and future will only be a few steps apart. We are showing works by artists whom we've had the privilege of supporting on their creative journeys over the last 10 years. This support is the crucial task, challenge and fulfilment.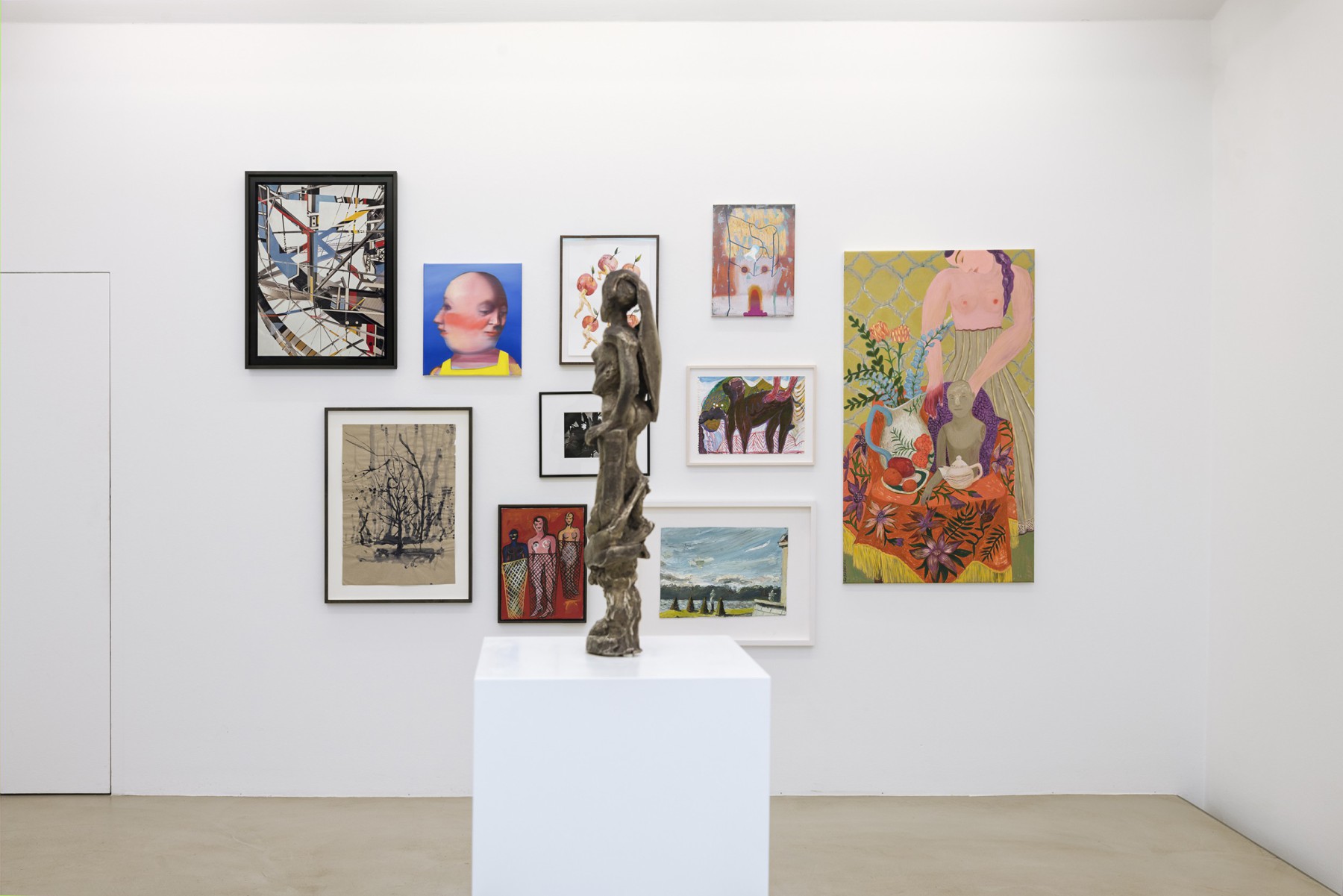 Looking back ahead we found the idea for our tenth anniversary exhibition, where the artists' early pieces will enter into dialogue with their current work.The anniversary exhibition will reveal touching glimpses of the past and the future, sensitive and exciting exchanges between first artistic attempts and more mature works. The works on show hint at inner struggle and transformation, the eternal search for what is hidden behind the visible.Perhaps our friends at the gallery will recognise, in one or two glances backwards and forwards, their own search for that which is only revealed to the artist through years of profound exploration.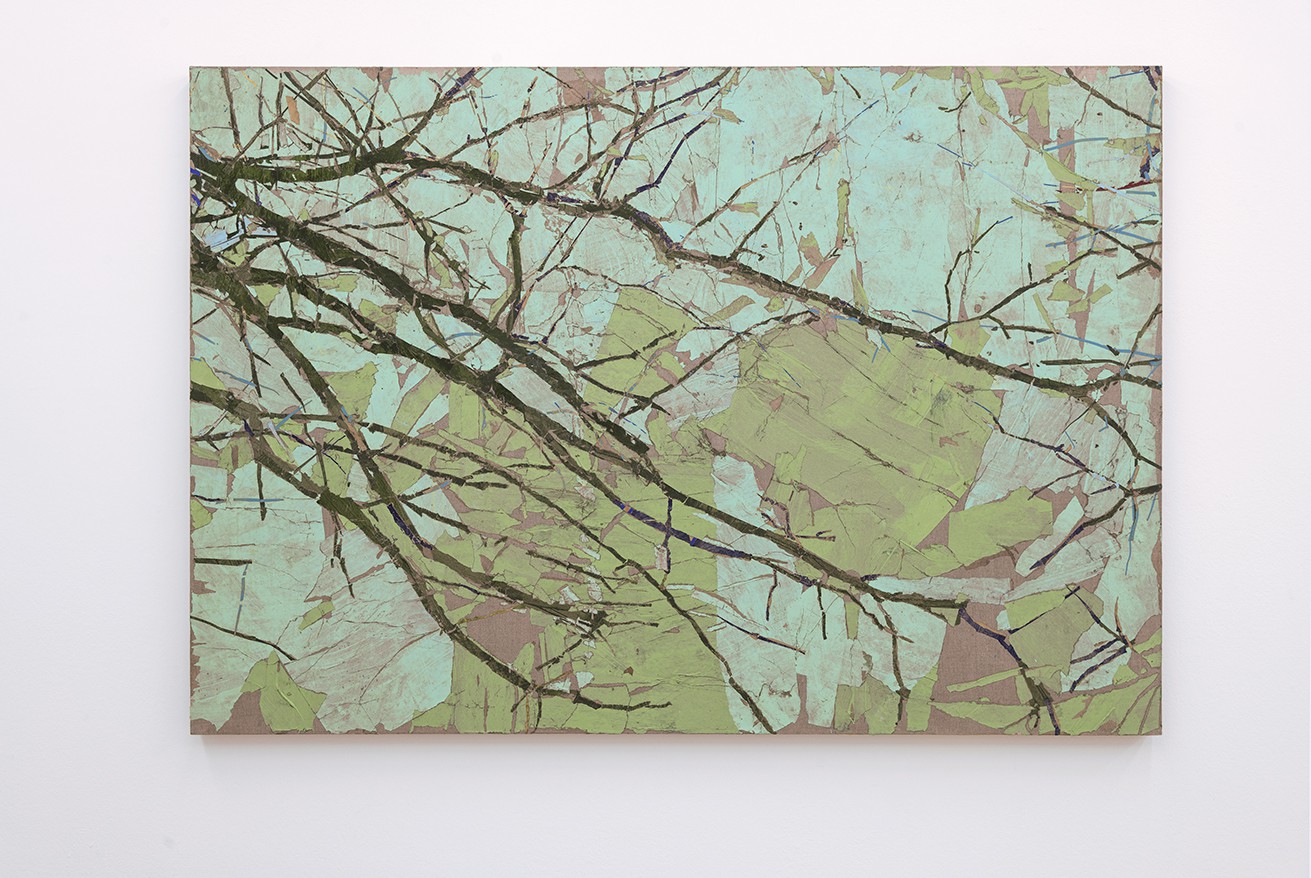 TAMMAM AZZAM
Born 1980 in Damascus, Syria
Lives and works in Berlin, Germany
Tammam Azzam received his artistic training from the Faculty of Fine Arts at the University of Damascus. Following the Syrian Civil War, he relocated to Dubai where he began working in digital photomontages. In 2016 Azzam moved to Germany, with a residency at the Institute of Advanced Studies in Delmenhorst. In Delmenhorst and later in Berlin the artist began exploring a new technique in paper-collage alongside his paintings. His fragmented compositions highlight the physical remnants of conflict and showcase the importance to rebuild and create from destruction.
ELVIRA BACH
Born 1951 in Bad Neuenhain, Germany
Lives and works in Berlin, Germany
Elvira Bach studied with Hann Trier at the HdK Hochschule der Künstler (University of the Arts) Berlin. Associated with the "Junge Wilde" movement and after showing at Documenta 7 in 1982, Bach gained international recognition and became one of Germany's most well-known painters. Challenging notions of gender, sexuality and motherhood through a specifically expressive neo-expressionist visual language.
STÉPHANE COUTURIER
Born 1957 in Neuilly-sur-Seine near Paris, France
Lives and works in Paris, France
Stéphane Couturier (1957) started his artistic career in Paris of the 1990s. Interested particularly in architectural structures and the transformation of spaces, his work derives from places all over the world - from Paris to Berlin, Havana, Seoul and Moscow. In his practice he explores the boundaries of the photographic medium, manipulating and layering images, creating works in-between photography and painterly compositions.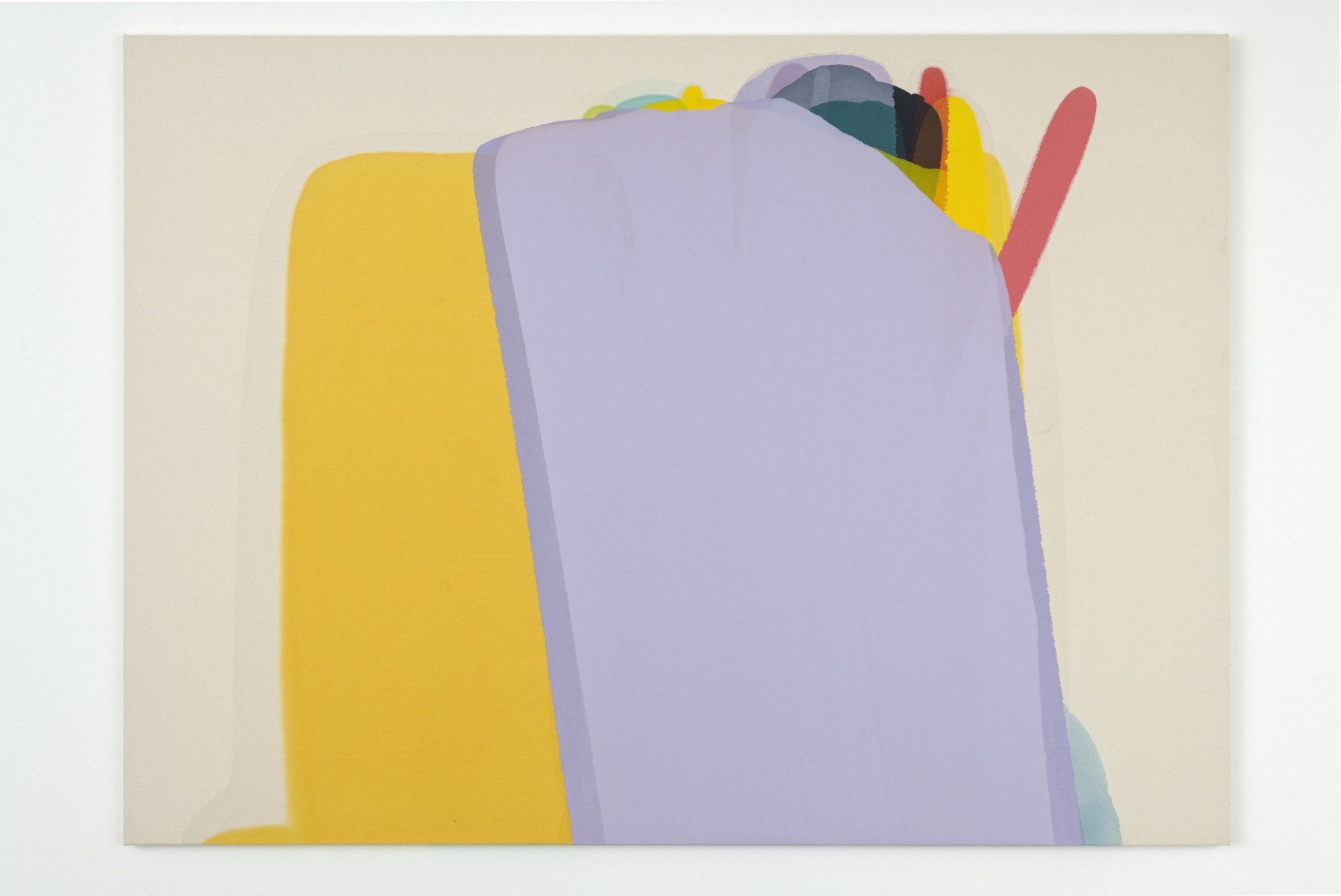 NICK DAWES
Born 1969 in Johannesburg, South Africa
Lives and works in London, England
Nick Dawes studied at the Gloucestershire College of Art and Technology and graduated with a BA in Fine Arts at the Brighton Polytechnic. Within his colourfield canvases, the artist is striving for a new quality of painterly abstraction. His ability to control complex tonal arrangements and the juxtaposition of irregular shapes is what gives his works their unique and striking appeal. The unified flatness of his paintings, while remaining flat, also contrive to present us with various possibilities of distance - of nearness and of farness.
PARIS GIACHOUSTIDIS
Born 1990 in Serres, Greece
Lives and works in Berlin, Germany
Paris Giachoustidis (*1990, Serres, Greece) holds a Bachelor's and Master's Degree in Arts from both the Aristotle University of Thessaloniki, Greece and the Weißensee Kunsthochschule in Berlin, Germany. In his artistic practice he transforms historic and contemporary motifs into realistic drawings and paintings.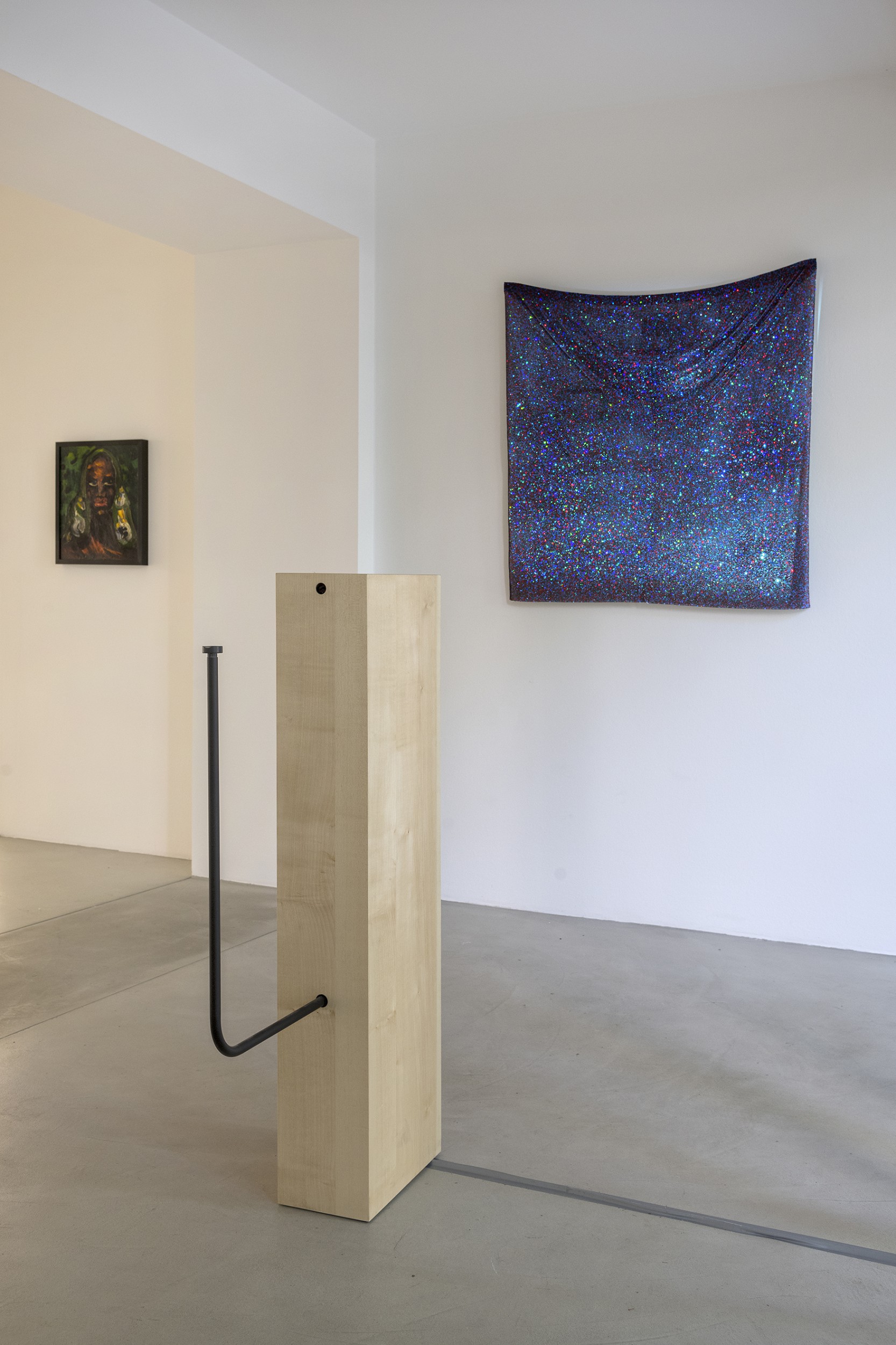 HUBERTUS HAMM
Born 1950 in Werdohl, Sauerland, Germany
Lives and works in Munich, Germany
Trained as a photographer, Hubertus Hamm departs from the beaten track of classic photography, often even forgoing the very medium in which he was schooled. However, his artistic approach moves away from classic photography, reflecting on modalities of the image by exploring and transcending the limits of the medium in terms of three-dimensionality and materiality.
NATELA IANKOSHVILI
Born in 1918 in Tbilisi, Georgia
Passed in 2007 in Tbilisi, Georgia
Iankoshvili studied at the Art Academy in Tbilisi. She showcased an early departure from the grim representation of idealized scenes of Communist reality towards a more vibrant, individualistic painterly style. Themes such as motherhood and femininity replaced the pseudo-ethnographic sexless depictions of female workers of the 1950s and 1960s. Her travels cemented in her work a desire to freely depict imagery usually unseen to the typically isolated Soviet Union where to exist as an artist was to conform to societies stringent masculine norms.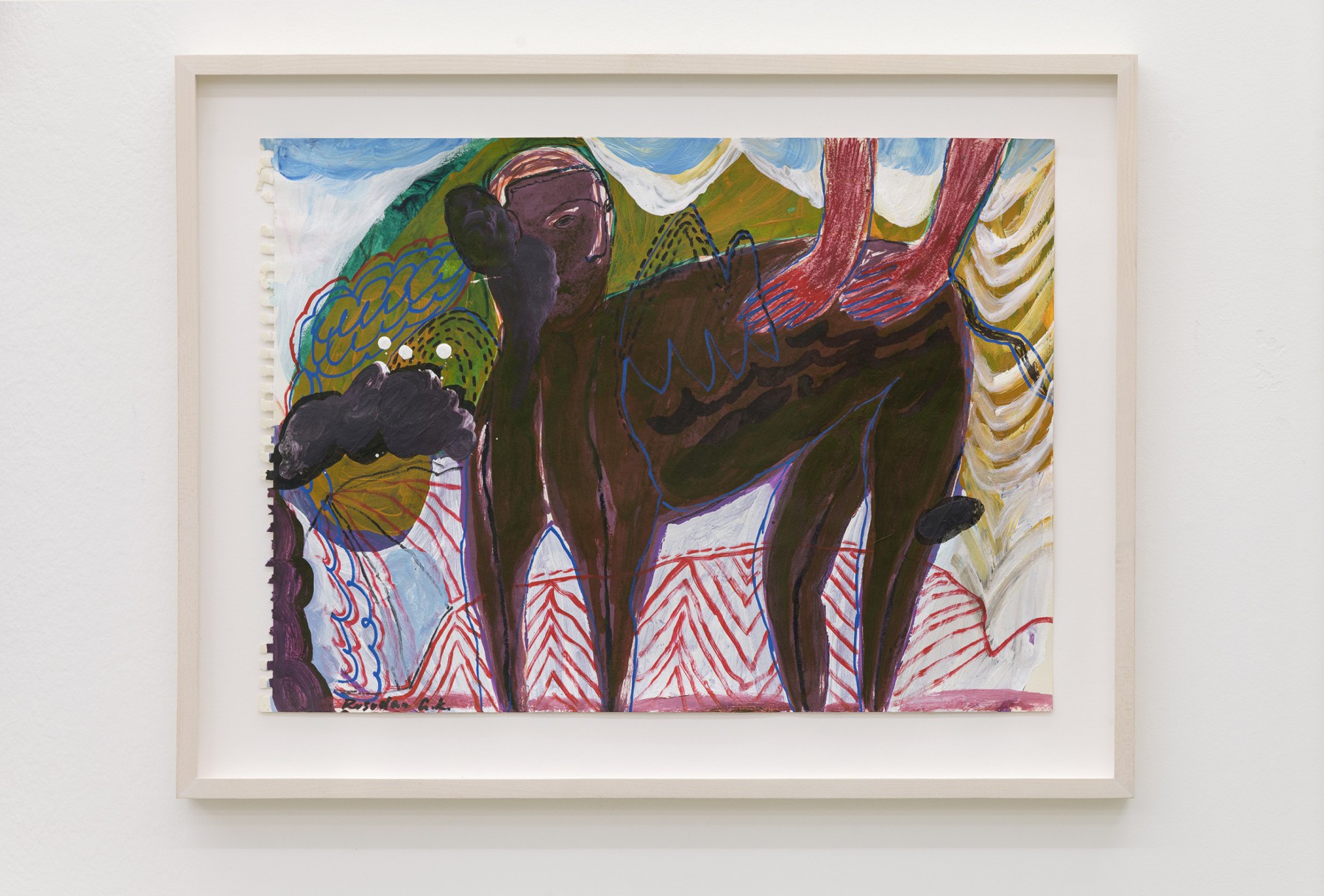 RUSUDAN KHIZANISHVILI
Born 1979 in Tbilisi, Georgia
Lives and works in Tbilisi, Georgia
Rusudan Khizanishvili received her two BFAs in Painting from J.Nikoladze Art School and from Tbilisi State Academy of Art. In 2004 Rusudan received her MA in Film Studies from Tbilisi State Academy of Art. She invites viewers into multi layered portals of distorted figures and animals who act as symbolic door handles between cultures, nations, times and identities.
FRANZISKA KLOTZ
Born 1979 in Dresden, Germany
Lives and works in Berlin, Germany‍
Organizing the image field using color, shape and surface – the genuine means of painting – is central to the art of Franziska Klotz. Her work is characterized by a virtuosic handling of the different modes of painting. Using these purely painterly means, the Berlin-based artist always deals with the real world of the 20th and 21st century, toward which she pursues a subjective perspective that is guided by her personal impressions and feelings.
TAMARA KVESITADZE
Born 1968 in Tbilisi, Georgia
Lives and works in Tbilisi, Georgia
Tamara Kvesitadze achieved international appeal through her work with kinetic sculpture, making movement the essence of her creativity. Her artistic practice focuses on the tension between the human and its world, with the body always being at the centre of her exploration. Her way of understanding the body is ambiguous and always in flux. Her sculptures are dynamic and often with a deliberately unfinished quality to them. Bordering on the grotesque, they reference classical sculptures and allude to playful games between the subconscious and conscious worlds.
CHRISTOPHER LEHMPFUHL
Born 1972 in Berlin, Germany
Lives and works in Berlin, Germany
Christopher Lehmpfuhl carries the tradition of open-air painting into our present day. As the impressionists did more than 100 years ago, he takes his colours and his canvases and goes where his subject is. In Christopher Lehmpfuhl's practice, painting becomes a performative act that includes sight as well as touch, hearing and smell. His paintings are the result of an intense dialogue with the world through all the impressions that find their way onto the canvas through the painter's eyes, arms, hands and his colours.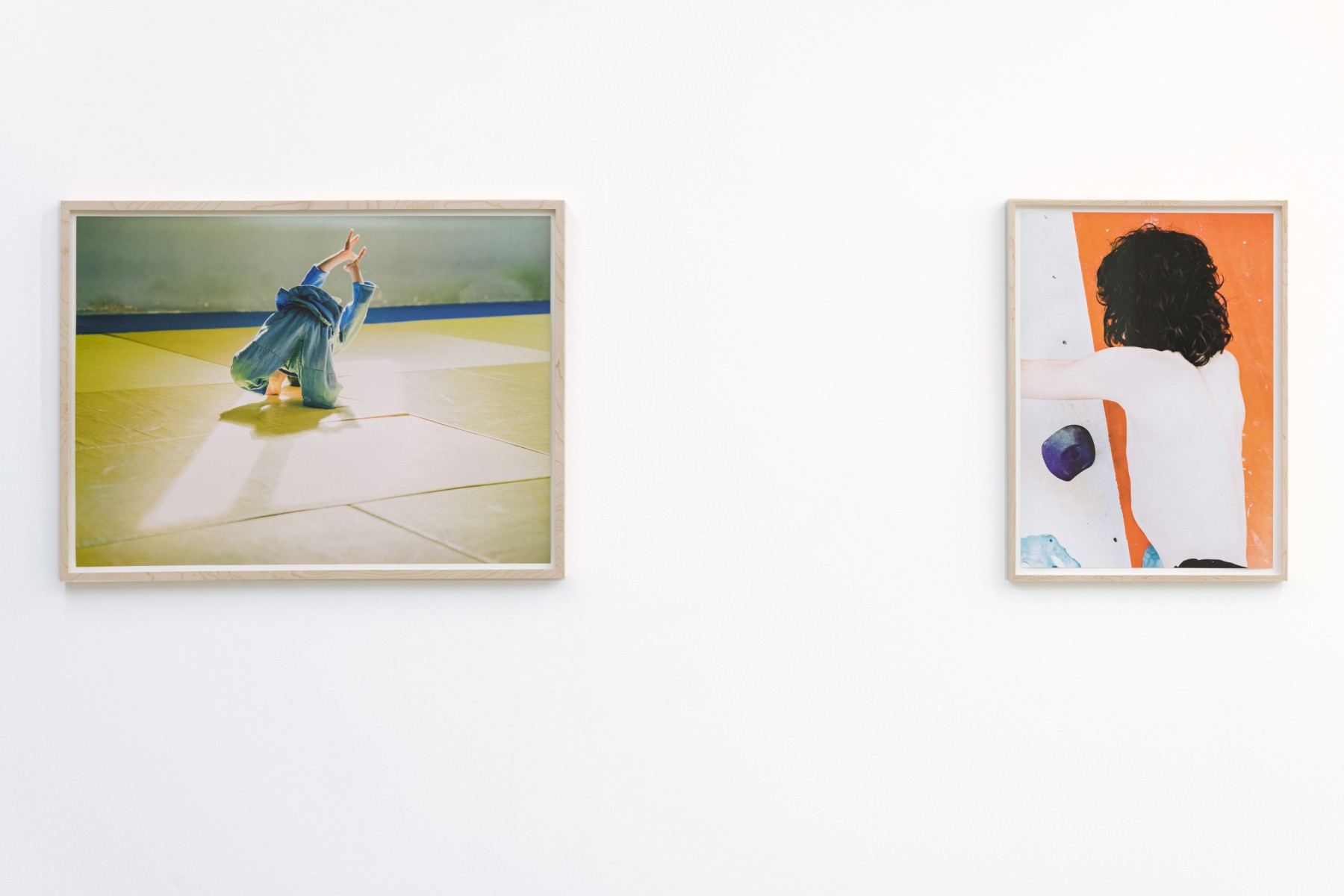 DAVID MESKHI
Born 1979 in Tbilisi, Georgia
Lives and works in Berlin, Germany
David Meskhi focuses on movement in his artistic practice as a photographer. Coming from a dynasty of successful youth sport coaches, he grew up surrounded by sports events and competitions. In his last series he captured mostly athletes during their training, creating aesthetic compositions of men seemingly floating in air in a moment of weightlessness. His imagery is poetic, raises connotations of sexuality, belief and expresses a common urge of the youth to free itself from social boundaries.
SUSANNE ROEWER
Born 1971 in Bad Schlema, Germany
Lives and works in Berlin, Germany
In the works of Susanne Roewer often two conflicting materials collide, forming a fragile new entity. Susanne Roewer's sculptures in particular are rooted in her exploration of elementary materials, such as metal, stone or glass, combining figurative elements with an abstract form language. During the process of creation, the artist is frequently guided by the material and its specific qualities.
HUBERT SCHEIBL
Born 1952 in Gmunden, Austria
Lives and work in Vienna, Austria
Hubert Scheibl's paintings are poignantly balanced between intuition and careful consideration, between an impulsive painterly directness and a reflective distance. The artist likes to give his paintings expressive titles, often borrowed from the cinema, intentionally evoking, as a subtext, a variety of associations in the viewer. Yet the attempt to discover a theme usually comes to naught, or rather leads back to painting itself, to colour and the movement generated by the layers of paint.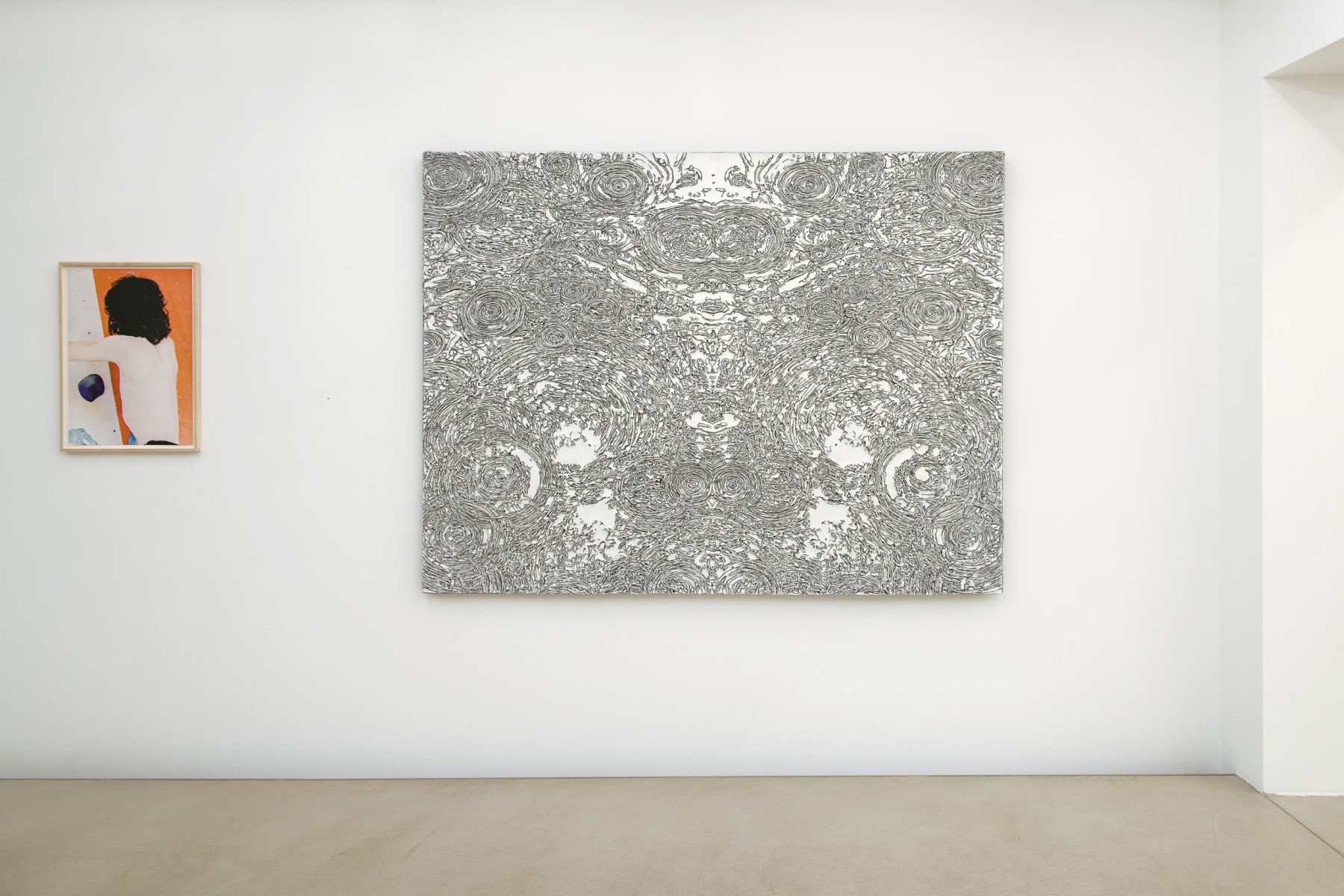 MARTIN SPENGLER
Born 1974 in Cologne, Germany
Lives and works in Munich, Germany
Martin Spengler explores structures and patterns of order. The motifs for his works – contemporary cityscapes, skyscrapers, facades, towers and Gothic cathedrals – he finds in image files and sketches that serve as models for detailed preliminary drawings. Spengler is especially interested in the temporality and the fragility of seemingly architecture, and its function to represent social utopias and boundaries.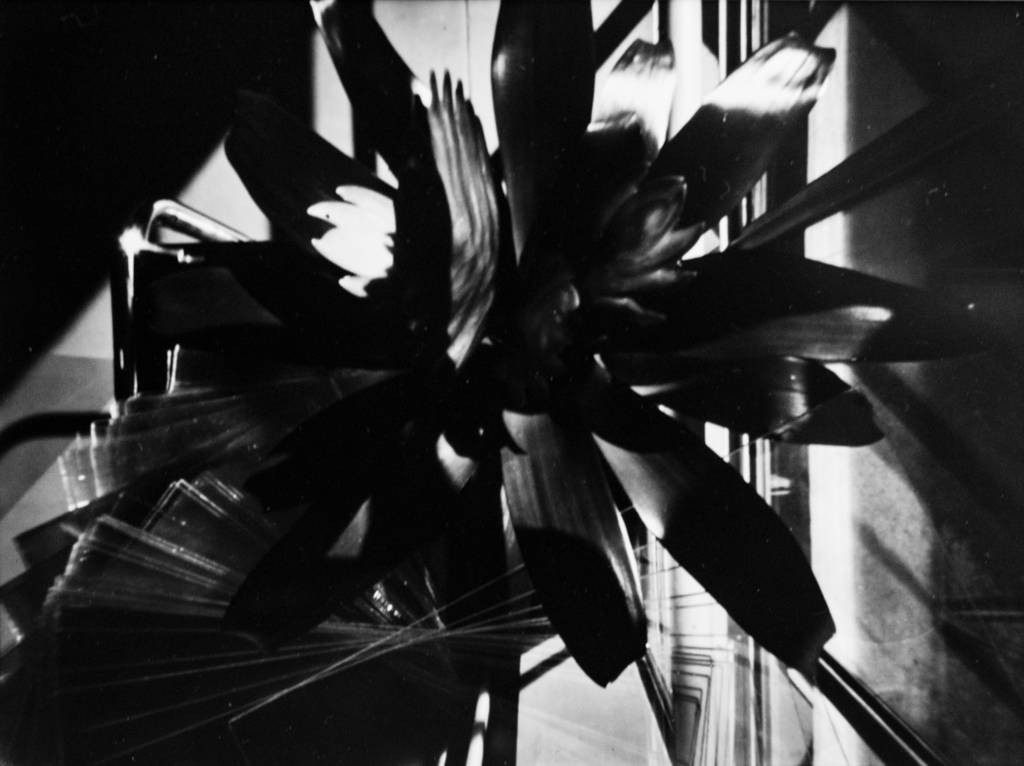 JAN TICHY
Born 1974 in Prague, Czech Republic
Lives and works in Chicago, USA
Jan Tichy works at the intersection of art theory, video, sculpture, architecture and photography. His conceptual work is socially and politically engaged. For him, art is a form of communication, but also a way to mediate between past, present and future. Whether working with remains of the past such as architecture or focusing on the absence of historical documents and artworks. In his artistic practice Tichy raises questions that are concerned with the influence of the environment and history on one's working methods and perception, thereby creating a room of artistic and methodological self-reflection.
IVANA DE VIVANCO
Born 1989 in Lisbon, Portugal
Lives and works in Leipzig, Germany
Ivana de Vivanco, is a Chilean-Peruvian artist currently based in Germany. Her practice conjures up theatrical scenes with uncanny atmospheres full of metaphors and sociopolitical references with a big influence from Latin American Baroque. Within her works she challenges preconceived notions of gender, Western-history and colonialism as well as power.